We are a family that with passion, commitment and love for champignon cultivation created a company owing to which today we are one of the largest and most dynamically developing producers of fresh champignons in Europe.
Głuchowski Group is primarily a specialist in the cultivation of champignons which are our flagship product and constitute the largest segment of the total company production. The champignons are harvested in accordance with the Global GAP certificate, which means that we care of the safety and hygiene of the entire production process is ensured at each stage.
The second strong pillar and specialty of our activity is the production of substrate for champignon cultivation. We are a Polish company that has its own production plant producing Phase III substrates and one of the two producing Phase IV substrates.
The third area where Głuchowski Group focuses is the production of plastic crates. We care about ecology, that is why our crates are made of recycled granulate.
If you want to work with a company that has powerful knowledge, 25 years of experience and a lot of passion that combines innovative solutions in substrate production, mushroom growing and crate making – you're at the right place! You're in good hands!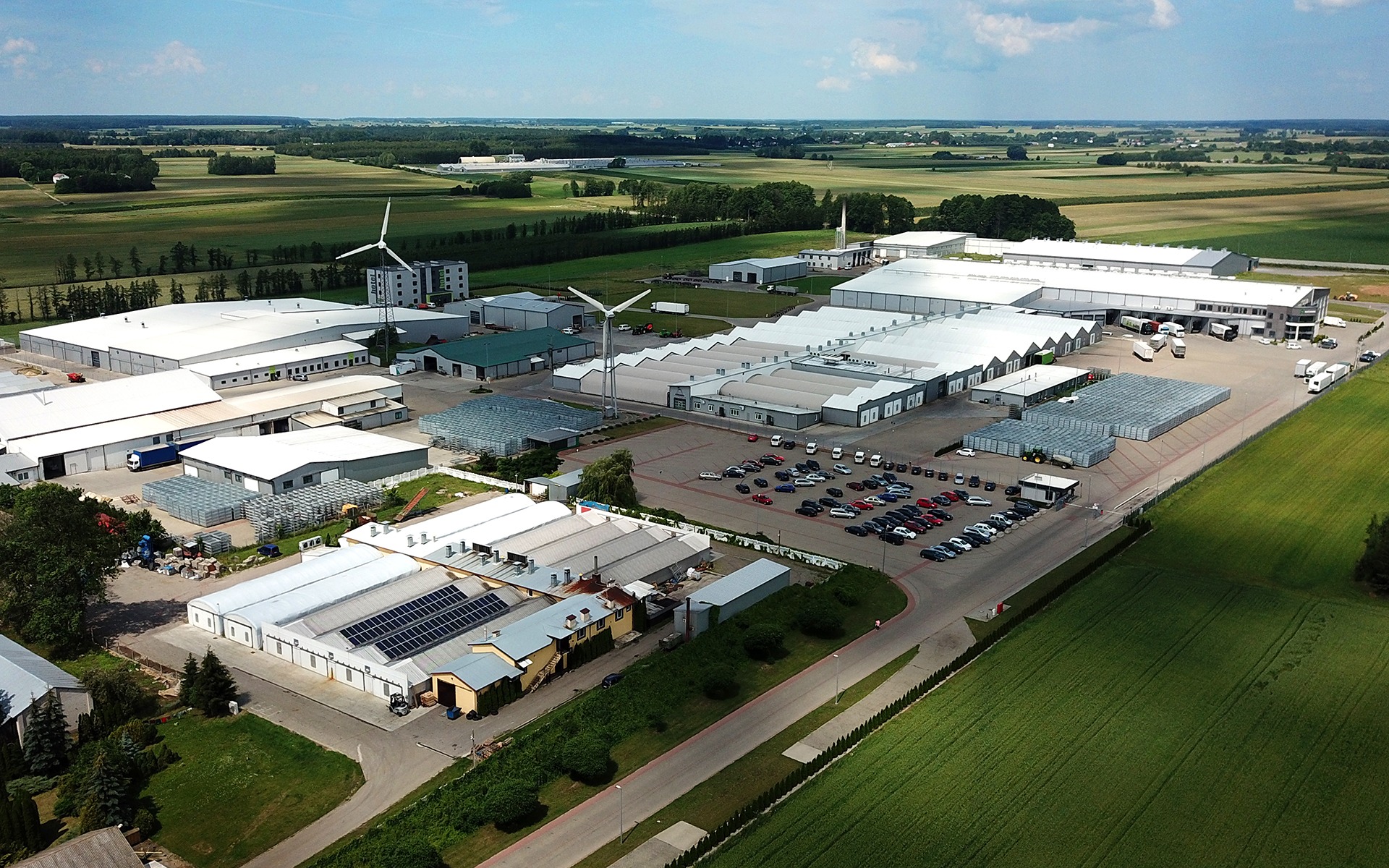 COMPANY HISTORY
1994
Halina and Mieczysław Głuchowski start cultivation of champignons on an area of 800 sqm on the Phase II substrate.
---
1998
Expansion of the production plant to 2000 sqm of cultivation area.
---
2006
Extension of the production plant to 6320 sqm of cultivation area.
---
2007
Registration of the company under the name GŁUCHOWSKI GROUP Sp. z o.o.
---
2009
Starting production of Phase IV substrates. Introduction of advanced champignon cultivation technology.
---
2010
Start-up of a crate production line and construction of a modern, two-level production and storage centre.
---
2014
Construction of the Phase III substrate production plant with further expansion in 2015-2019. Starting to cultivate champignons on our own substrate.
---
2017
Equipping the substrate plant with a biological filter, which neutralises odours generated by the production process.
---
2018
Implementation of an individually designed system for full identification and tracking of the product on the production – Customer route.