Our priority is to provide champignons of the highest quality, therefore we are fully involved in the process of their cultivation. The champignons are harvested in accordance with the Global GAP certificate, which means that the safety and hygiene of the entire production process is ensured at each stage.
OUR CROPS ARE GROWN IN THE PHASE IV SYSTEM
Cultivation in our mushroom farms is carried out on the Phase IV substrate in a system of mobile metal trays. We cultivate mushrooms all year round in specially designed halls, equipped with the latest technology to ensure high and repeatable product quality. In cultivation, the right choice of parameters is crucial, i.e. humidity, temperature, carbon dioxide, etc. Proper air movement in the growing rooms also plays an important role in the quality of champignons. All the parameters are constantly monitored and adjusted to the specific growth phase or, finally, to the mushroom picking itself.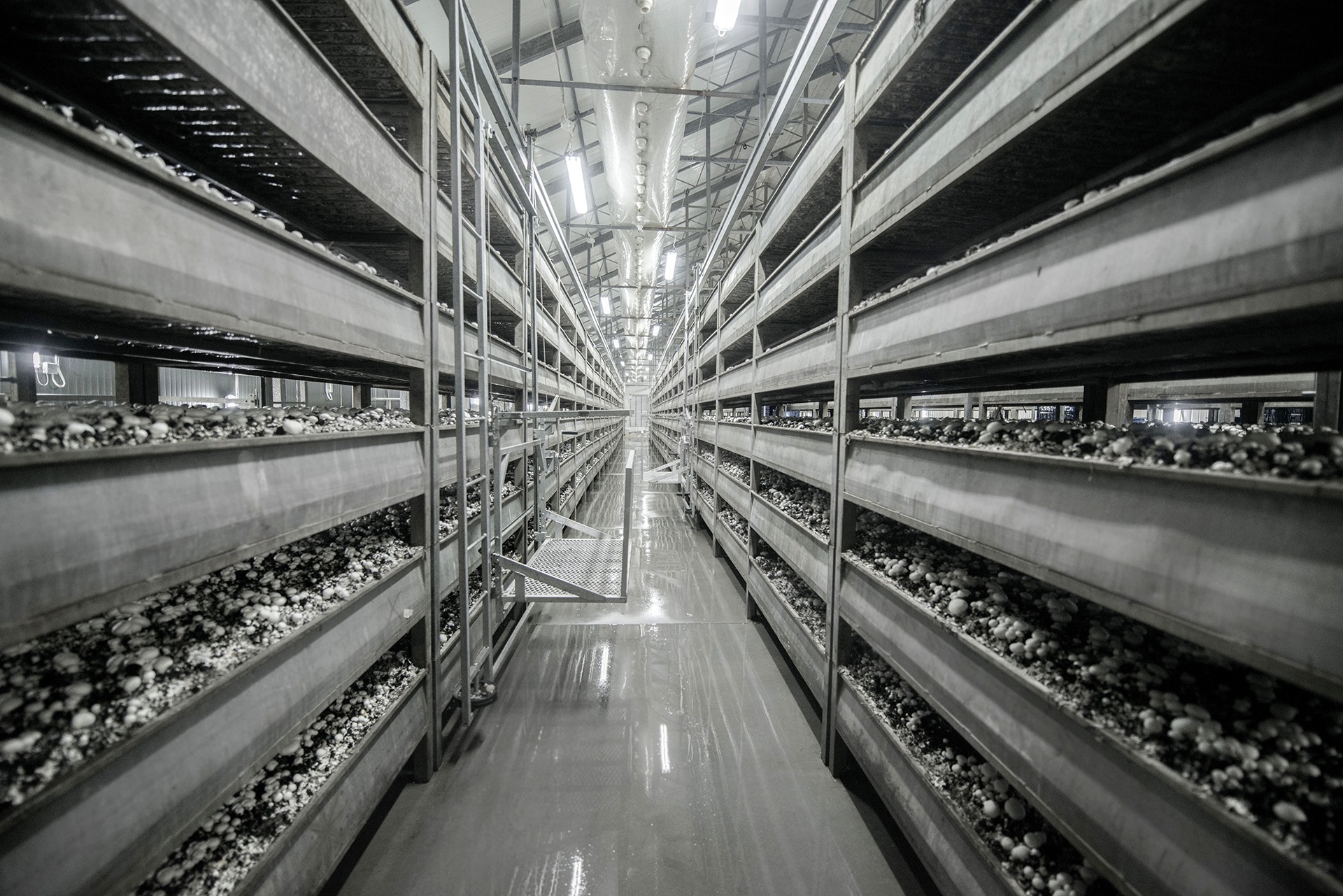 DURING THE WHOLE PRODUCTION PROCESS WE CREATE A CLIMATE CONDUCIVE TO THE NATURAL GROWTH OF CHAMPIGNONS
HARVESTING STARTS THE NEXT DAY, AFTER TRANSPORTING THE SUBSTRATE OF PHASE IV TO THE HARVEST HALL
All the mushrooms are harvested by hand, according to a specific harvesting technique that allows the mushrooms to be touched only once. They are directly deposited in the target unit packaging indicated in the Customer's order. The weight of the product is already controlled during the harvest, so that it does not need to be corrected and the champignon is not touched again. The champignons are harvested according to the customer's individual specifications and undergo several stages of quality control.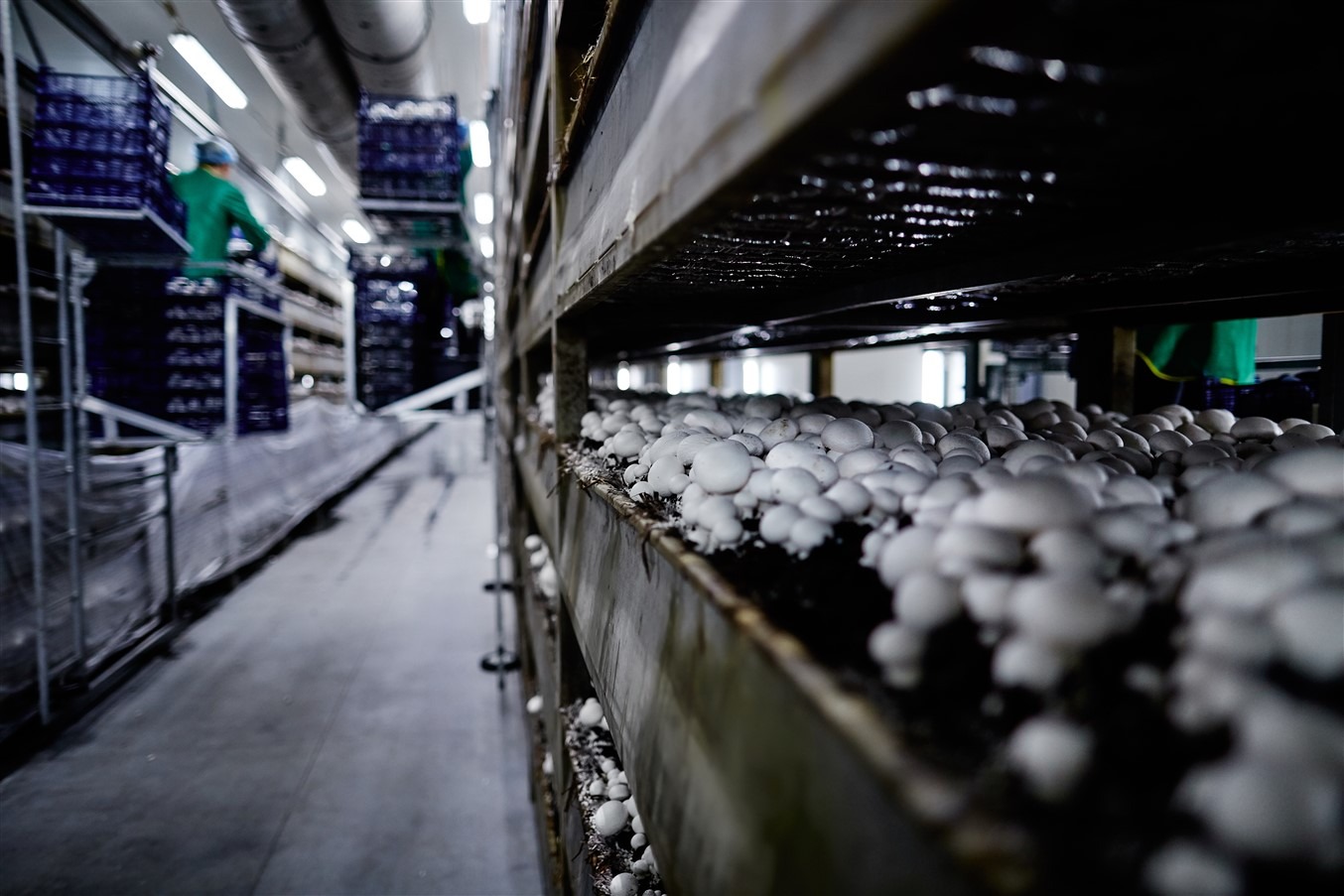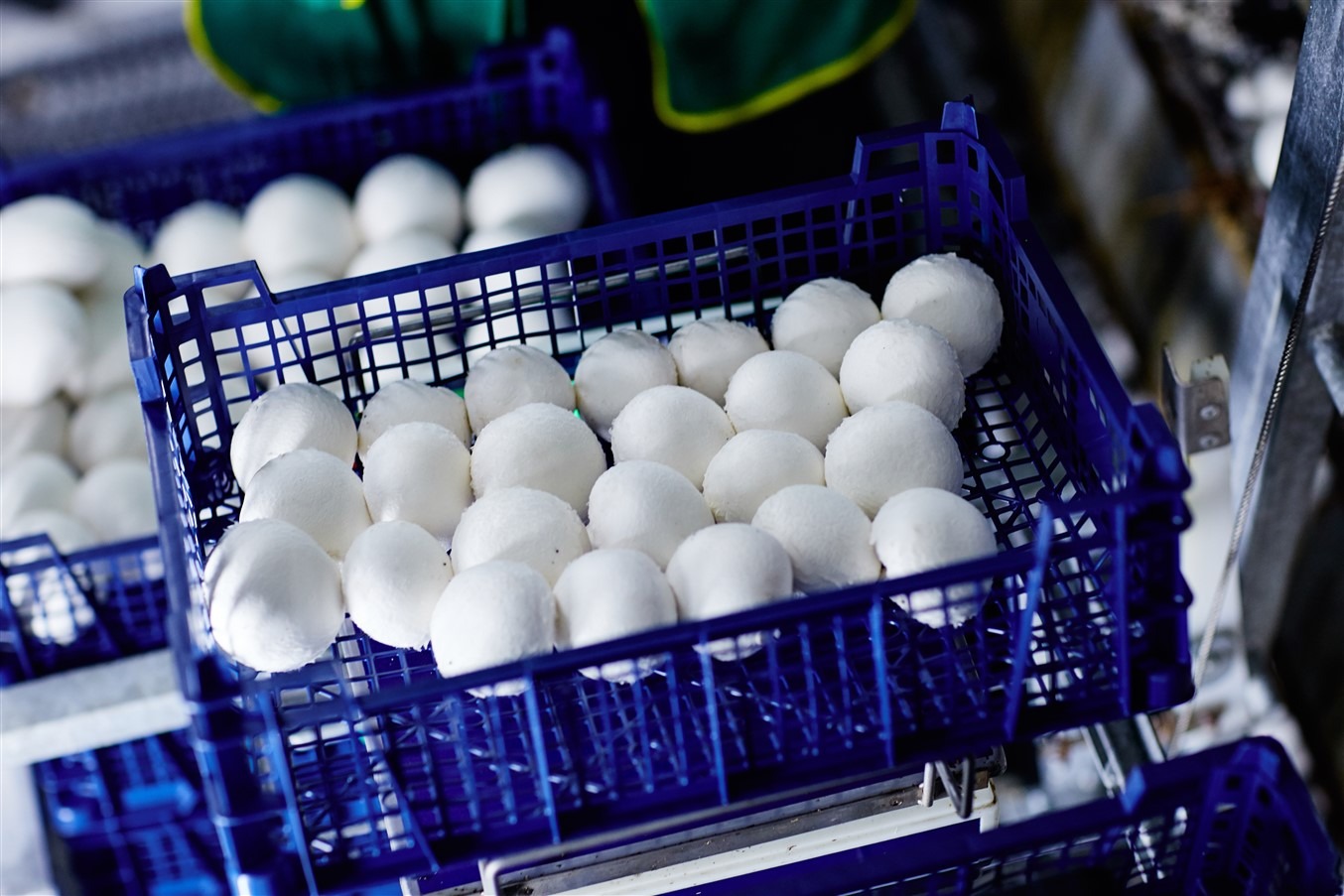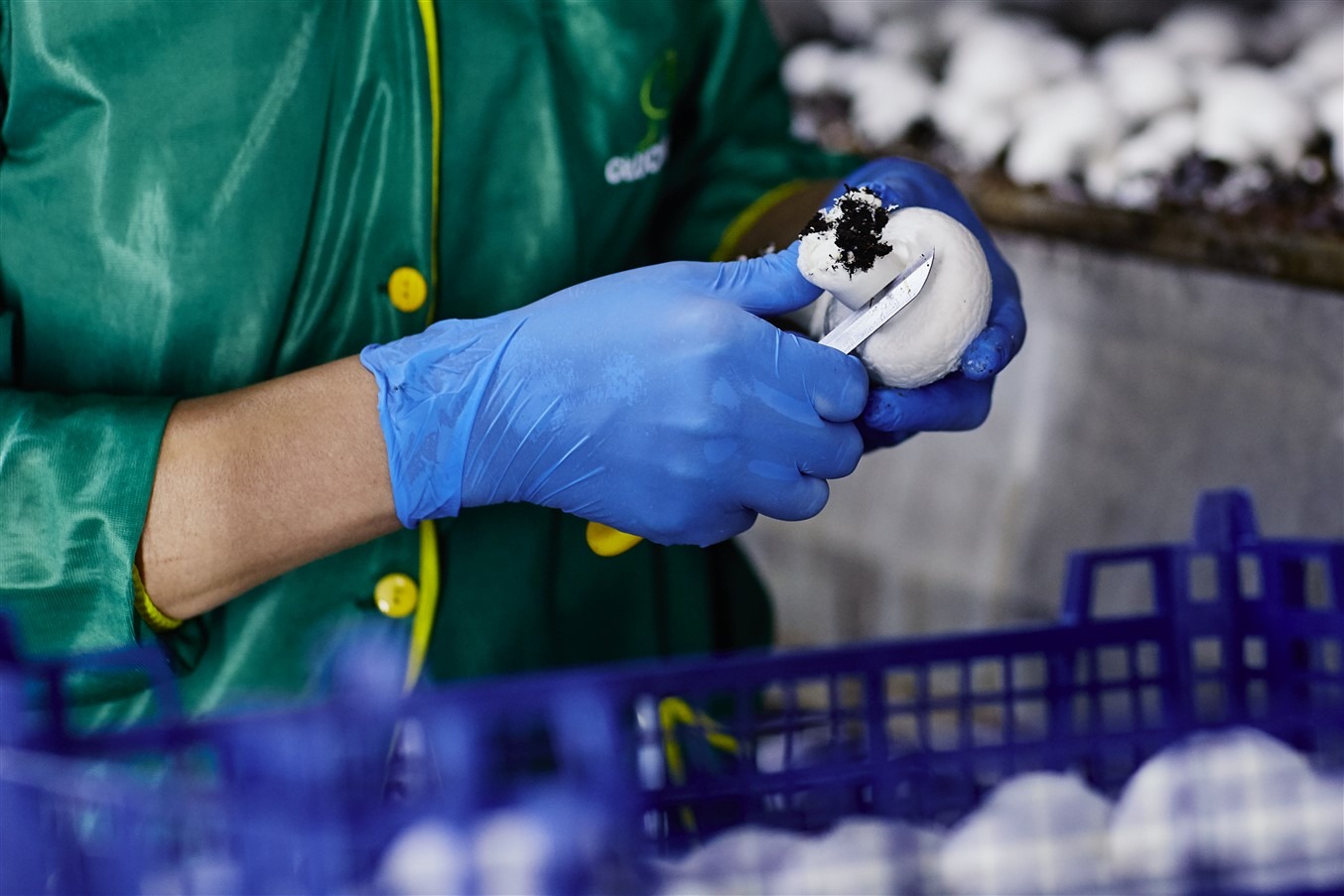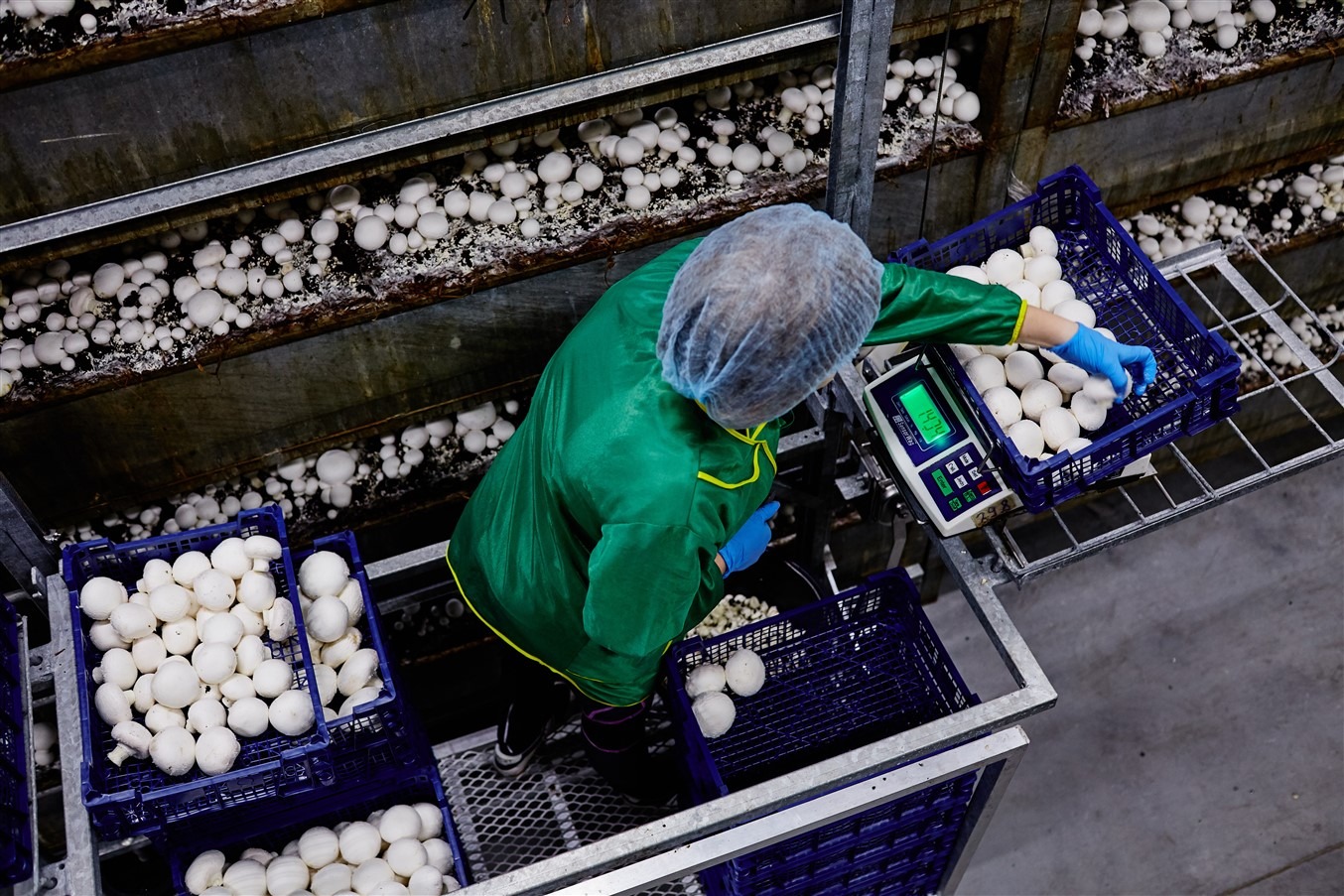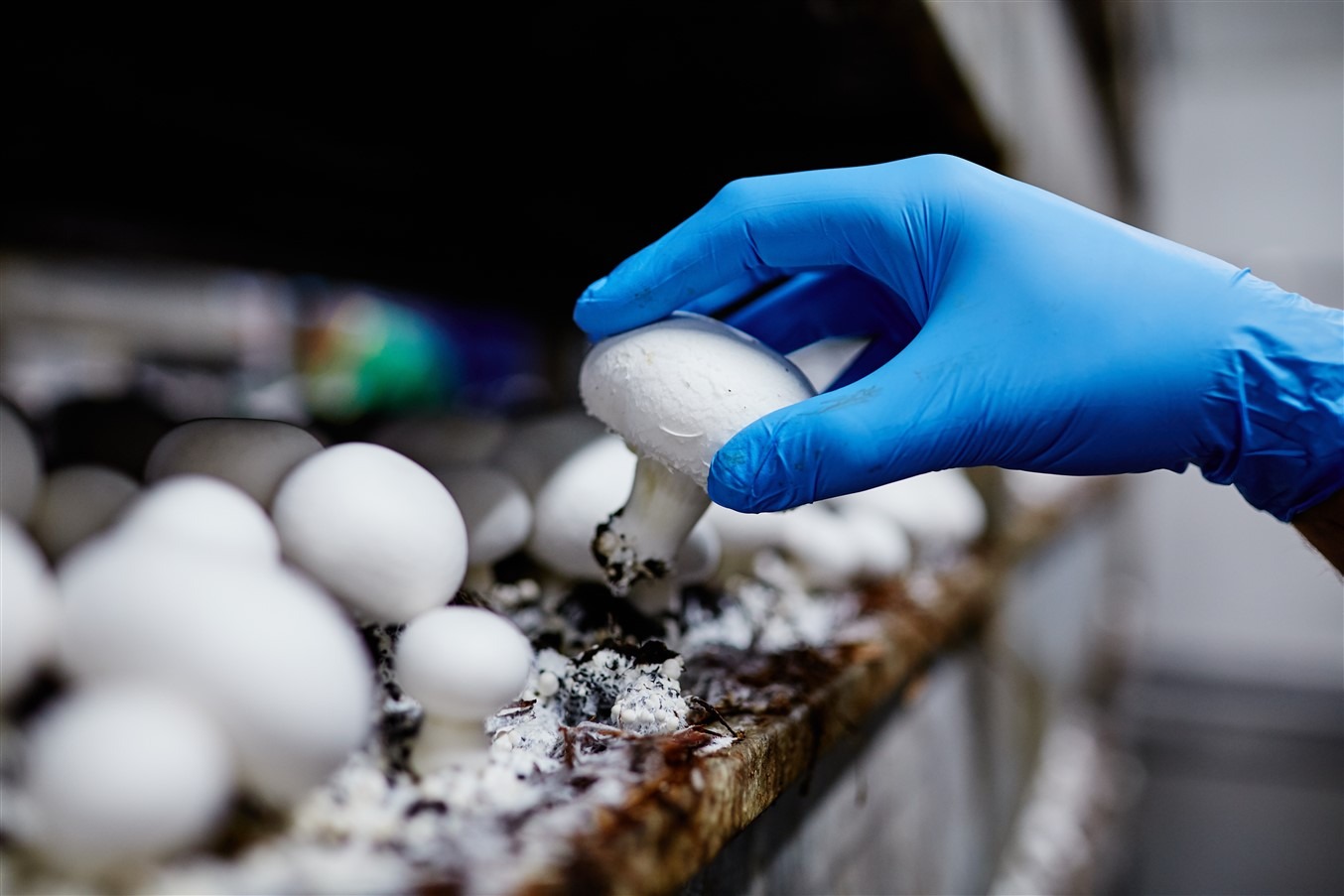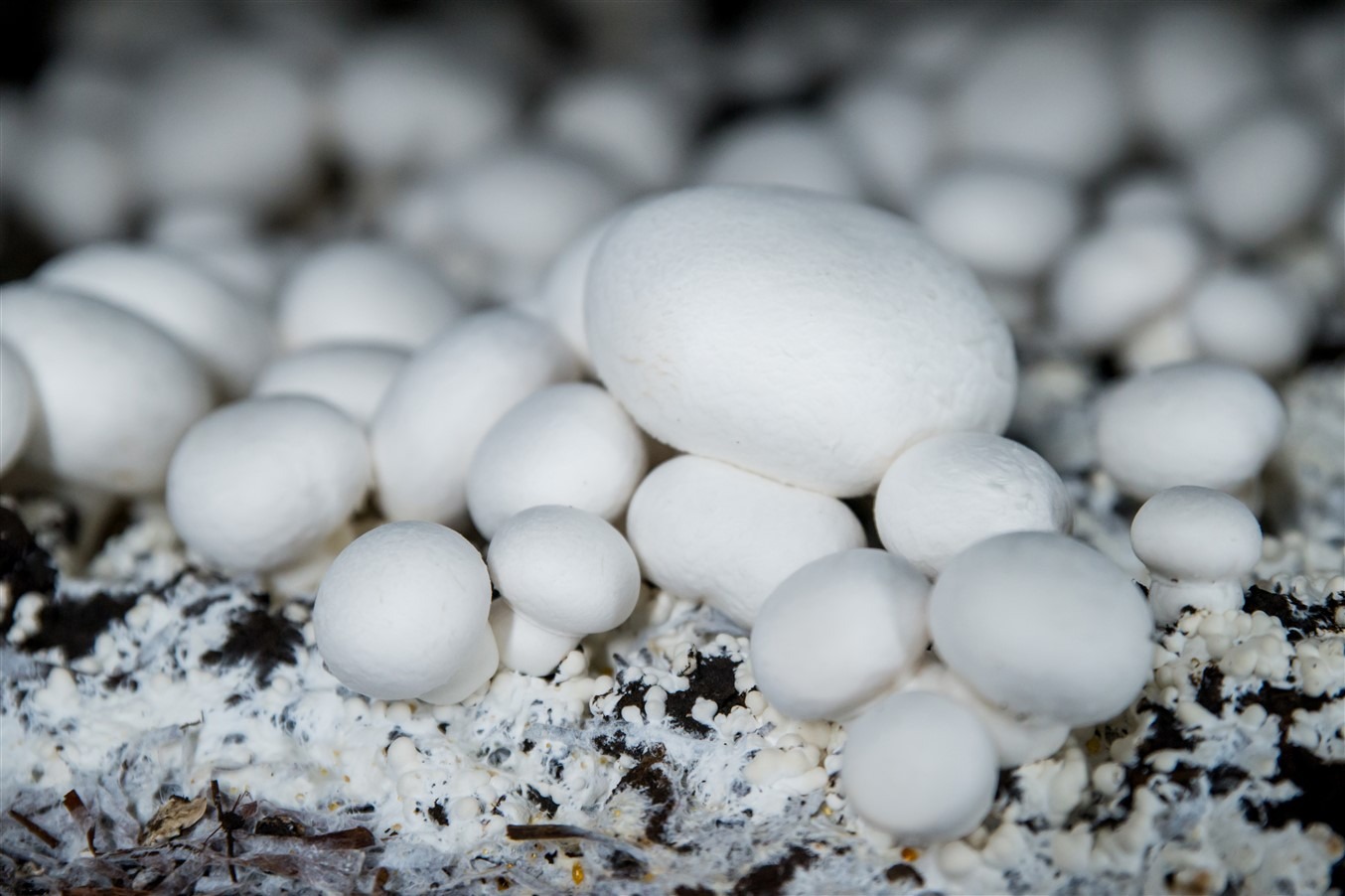 OUR CHAMPIGNONS ARE COOLED IMMEDIATELY AFTER PICKING, IN CONTROLLED AND AUTOMATICALLY CONTROLLED SHOCKERS
It is very important that the mushroom, before being sent to the Customer, is stored in appropriate conditions, therefore we pay great attention to the process of cooling. We use the shock method, thanks to which our customers always receive fresh and best quality champignons. Each crate is marked with an individual barcode, so we can fully track the product. Additionally, as all the production processes we carry out, from the production of the substrate, to the cultivation of mushrooms, their harvest and preparation for sale are vertically integrated, we have full information on the origin of the product. This ensures that our Customers receive safe goods from a known source. After harvesting, the metal trays with worn-out substrate are subjected to several hours of thermal disinfection, after which they leave the harvest hall. They are then emptied, washed and disinfected again. After disinfection, the harvest hall is ready for the next cultivation and harvest cycle. The used up substrate is utilised as a valuable means of improving soil quality.