Our goal is to provide our Customers with high quality service. As professional suppliers we try to deliver the highest quality champignons packed in accordance with the standards and requirements of the Customer at the right time.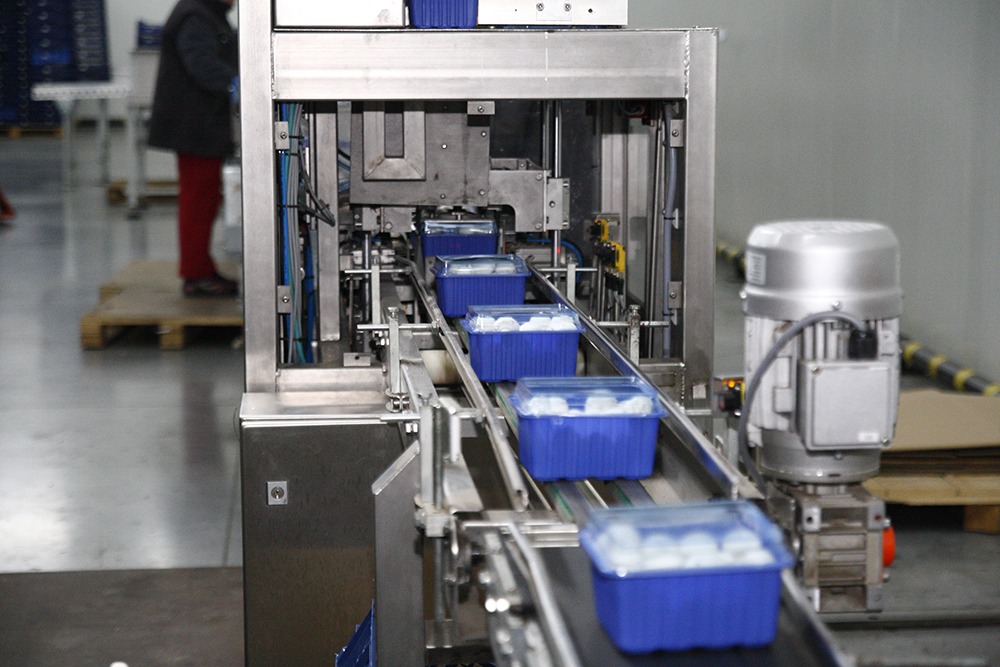 Automatic packing line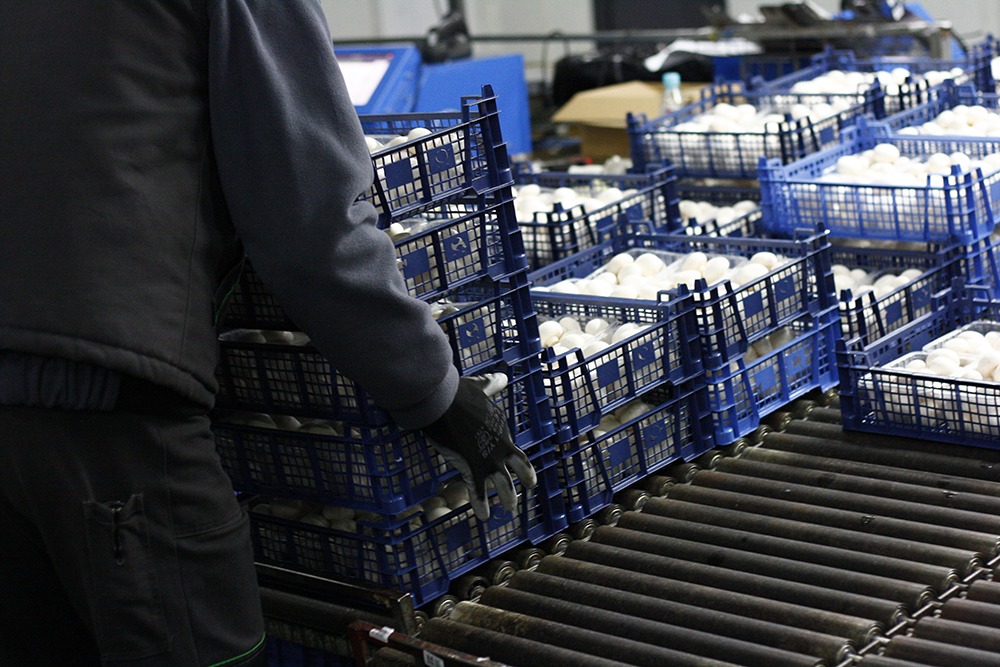 Detailed control of product compliance with customer requirements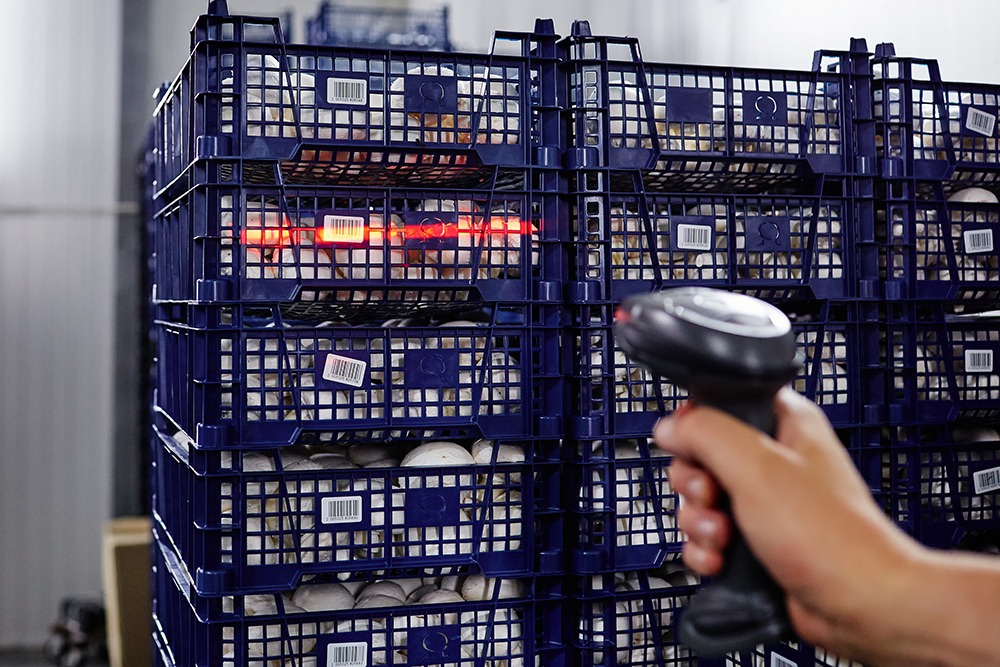 Full product traceability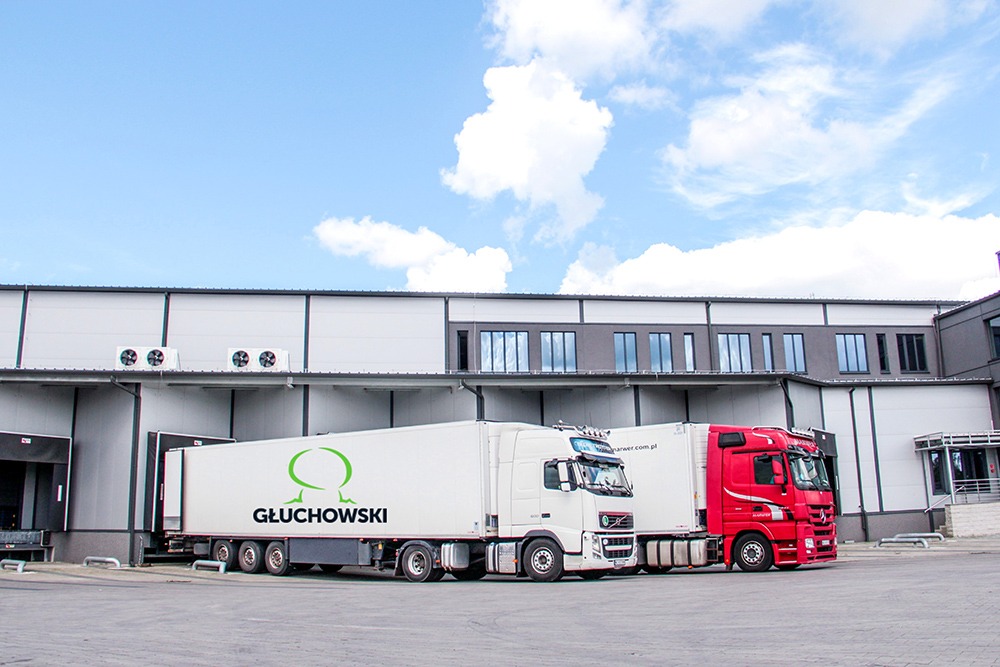 Freight transport in refrigerated trailers for best quality
After harvesting, the mushrooms go directly to the Central Warehouse which is integrally connected with the production plants, which minimises the time from harvesting to delivery of the packed product to the Customer. Our warehouse is equipped with technologically advanced devices which allow to keep maximum freshness of goods. After being accepted from the production plant, the mushrooms undergo the process of cooling in the first stage in specially designed pass-through shockers which cool them down to 2oC in 60 minutes by means of the air enfolding method. After the cooling process is completed, the shock freezers open automatically from the opposite side, from where the mushrooms go directly to the sorting room and are subject to another quality control.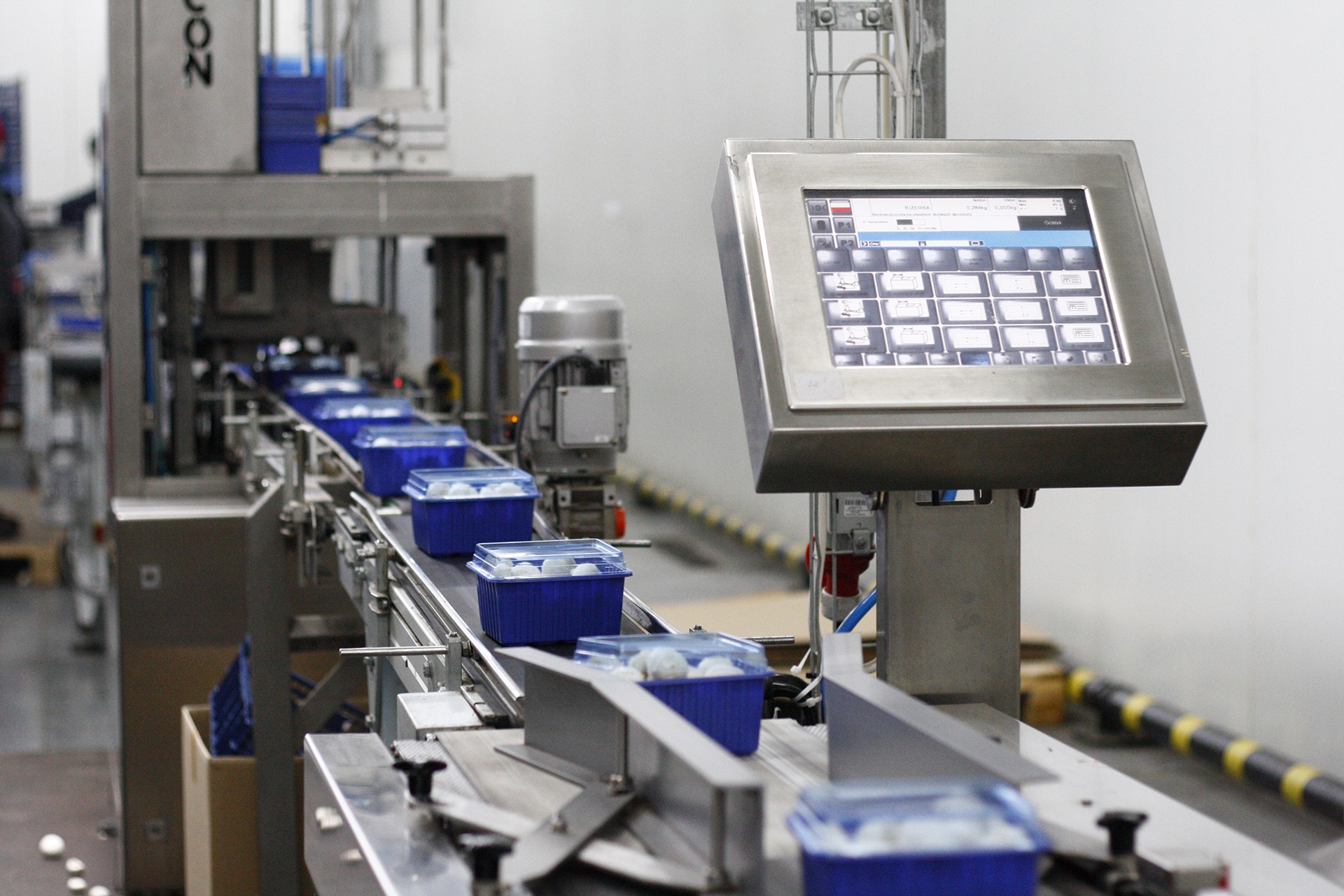 DIAGRAM OF GOODS CIRCULATION IN THE INTEGRATED PRODUCTION CHAIN
Using specialist tables, equipped with additional lighting, each package is thoroughly inspected in order to check the product's compliance with customer requirements. Then champignons requiring additional packing are directed to a multi-module, automatic packing line. After packing, the order is finally prepared for dispatch and the goods go to refrigerated trailers which deliver it directly to the Customer.
All the above operations are carried out in a temperature-controlled environment in order to provide our Customers with products of maximum freshness. We offer a number of different packing solutions, such as champignons in bulk, foiled or covered with a lid, in various packaging sizes and forms. The packing specification is finally adjusted to the specific requirements of the Customer. Additionally, as all our production processes are vertically integrated, we are able to fully trace the product, which makes it possible for our Customers to receive champignons from a known source.